Since 1946, Dana brand GWB has led the market in heavy-duty, industrial drive shafts and genuine service parts for the scrap steel, construction, railway, marine and paper industries.
Manufacturing and assembly operations located in Germany are supported by Dana's global network of R&D and distribution facilities. Introduced at a later date, GWB pioneered maintenance-free drive shafts, consolidating their status as market leader.
High-performance solutions for major original equipment manufacturers, as well as aftermarket customers worldwide, ensure first-rate technical innovation, quality performance, reliability and flexibility.

Who is GWB

With nearly 70 years' experience, Dana brand GWB™ has been pioneering the development of driveshafts in a fast-moving market. Focusing on technical innovation, premium performance, durability and flexibility, GWB™ delivers shafts for mobile and industrial applications to both OEMs and aftermarket customers.
Securing a leading position in the market is the fruit of a talented team of engineers and a global network of technical centers and manufacturing facilities. The vast range of cardan shafts have been developed for countless applications and cover a torque range going from 2,400 Nm to 16,300,000 Nm.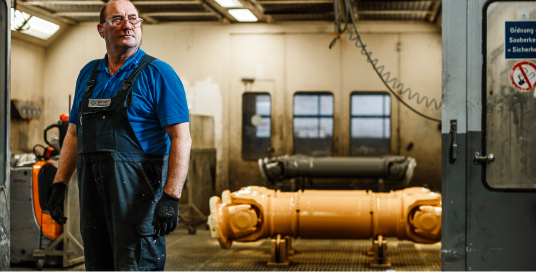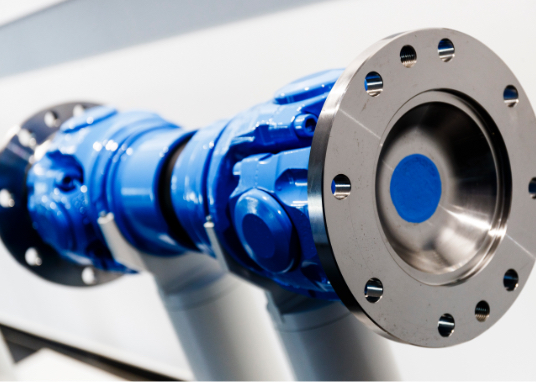 Two types of cardan shaft are built: closed and split bearing eye.The closed bearing eye design is found predominantly in the mobile sector and for general mechanical engineering applications and includes the GWB™ Series 687/688 and 587 shafts. The split bearing eye type is developed specifically for heavy and super-heavy-duty applications. Featured shafts include the GWB™ Series 390/392/393 and 492/498 versions. Characteristically compact, these high-performance shafts ensure maximum torque transmission capabilities, greatly improved service life and facilitate assembly and maintenance operations.
Numerous factors must be held in consideration when selecting a driveshaft. This means we play a key role in advising our customers during the feasibility study for a project. Our team of expert engineers use special software to precisely calculate the correct size of the shaft and joint for each application. This is the only way we can be sure of bringing you the lasting solution to your needs.
markets
As a key international brand within the market, GWB™ has been leading the field for many decades in the design and manufacture of an extensive range of drive shafts for the toughest applications. With a strong focus on engineering excellence, GWB™ has a culture for precision and reliability, typical of German industrial companies who merge the quality of tradition with a vision for progress and innovation.
Certified quality

Over 70 years' experience adapting to evolving customer requirements and pioneering the development of market-leading drive shafts, Dana brand GWB™ is committed to delivering quality. Quality is achieved when performance exceeds the expectations of a customer, durability goes beyond the expected lifecycle of a product and above all when the solution is definitive.
We pride ourselves on these aspects and ensure each customer benefits from our philosophy regarding quality, never falling short of their expectations.
For many years we have been investing in initiatives within the company and on the production floor to constantly improve our manufacturing standards and service standards which our customers can count on. Today we have obtained certification which rewards these ongoing efforts and furthermore we are able to rely on the quality-oriented mentality of Dana to consolidate our high standards.